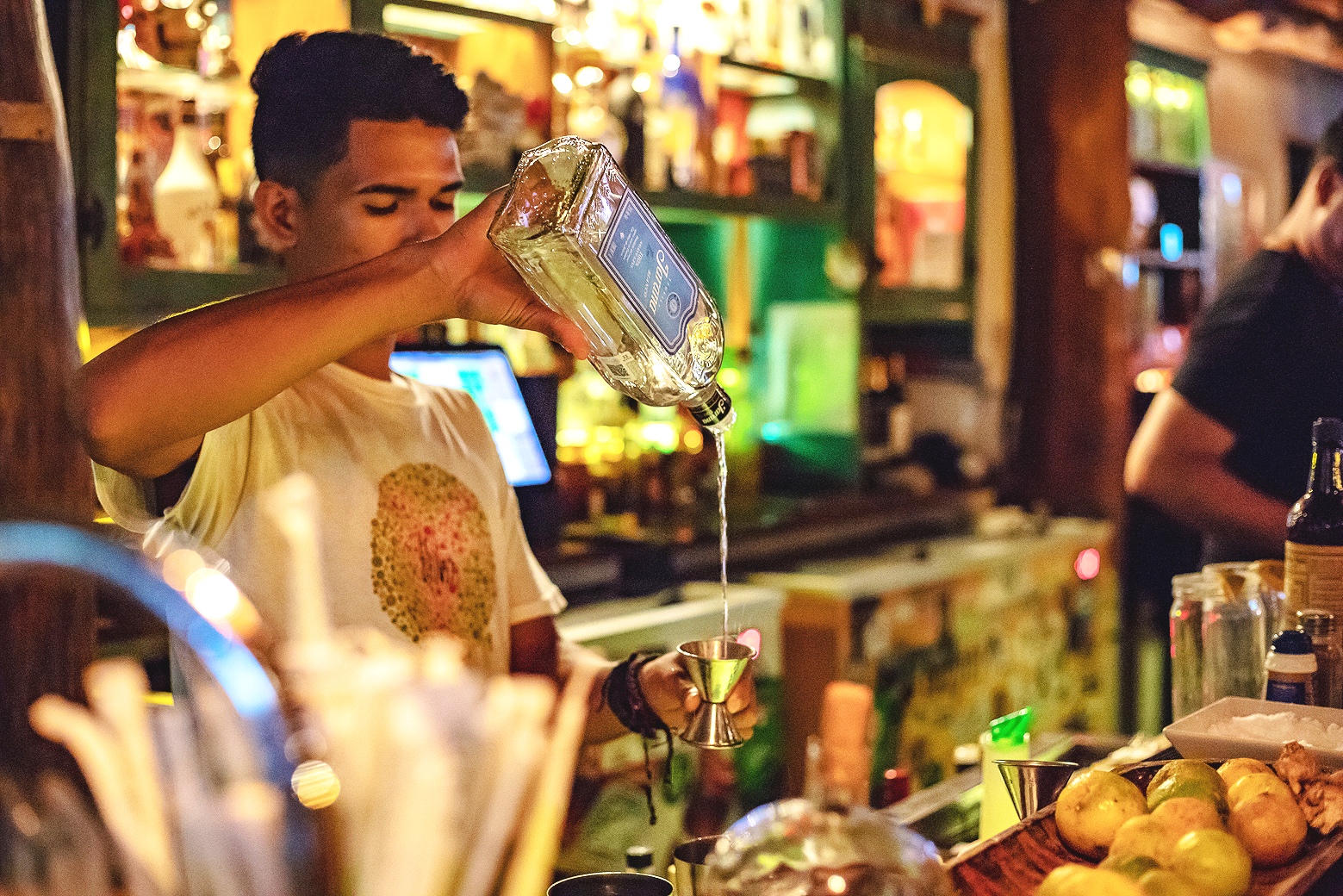 OUR STORY
A little history behind the goat;
El Chivo means simply "the goat". We love goats! The spirit of El Chivo starts with a goat and adds the silliness of the chupacabra legend, a stroke of Frida Kahlo, a little Lucha Libre and a bit of Mexican Street grit to round it out.
Our Mexican inspired restaurant is our first "from scratch" restaurant in Nosara. We've had a stab at a few other restaurants and hotels you might have heard of (Blew Dog's, The (original ) Gilded Iguana and La Luna to name a few) but El Chivo is the first one we've created from conception to completion. Our focus is definitely on the vibe, we wanted to create a great ambiance for the people of Nosara, and her visitors, to hang out and enjoy good music, funky art, delicious tequilas and casual Mexican inspired fare.
Our perspective on Mexico comes from our travels throughout the country. Before we came to Nosara in 2000, we left our bar jobs in Canada to hop in a camper van and head south. We spent a good deal of time in Mexico, partly because we loved it, partly because we needed a new transmission in Barra de Navidad. We eventually made it to Nosara, only to turn around and head back to Mexico again… and we kept going back… it became evident that our love for Mexico was not a one night taco stand.
Somehow, despite our love affair with Mexico, we ended up back in the restaurant industry in Nosara in 2002… where we find ourselves still, all these years later. Nosara has grown quite a bit and has most definitely changed, but we too have grown here in Nosara and are always embracing what comes our way. With Mexico still very much in our hearts and minds, we are very excited to share our vision of El Chivo… a collaboration of tequila induced dreams and mescal blurred memories.
Matt and Joellen
UPDATE: JANUARY 2019
El Chivo has grown up a bit, shed some of its machismo and found itself more in touch with it's feminine side. More confident now in our mission and style, El Chivo is beginning its next evolutionary phase. We've pulled off the silver luchador mask to reveal another essential element of El Chivo's persona and simultaneously let some creativity out of the bag.
The cultivation of our bohemian influenced casual, outdoor garden area has been the inspiration of our new direction. Travel to new places and the return to old haunts has also contributed to some fun new menu ideas and a creative variation to our bar offerings. We still love Mexican style, tequila and tacos but there's room for more, both on our menu and in our hearts, and we are looking forward to trying some new stuff on this year!
We are excited to announce that we have recently secured ourselves a beautiful lot in Pelada and are looking forward to building "Chivo 2.0" an improved,"kinks ironed out" version of ourselves, where good times flow like tequila, great music is made and enjoyed, and where people feel at home the instant they walk in the door.
the live music scene in nosara has been the mainstay for evening entertainment and we made a commitment to support that industry long before we opened el chivo.
In high season we offer live music on Thursday and friday nights from 7-10 pm so our guests can enjoy some of this talent with no cover . We recommend making reservations as the dinner rush can be busy and tables are not always available without a reservation.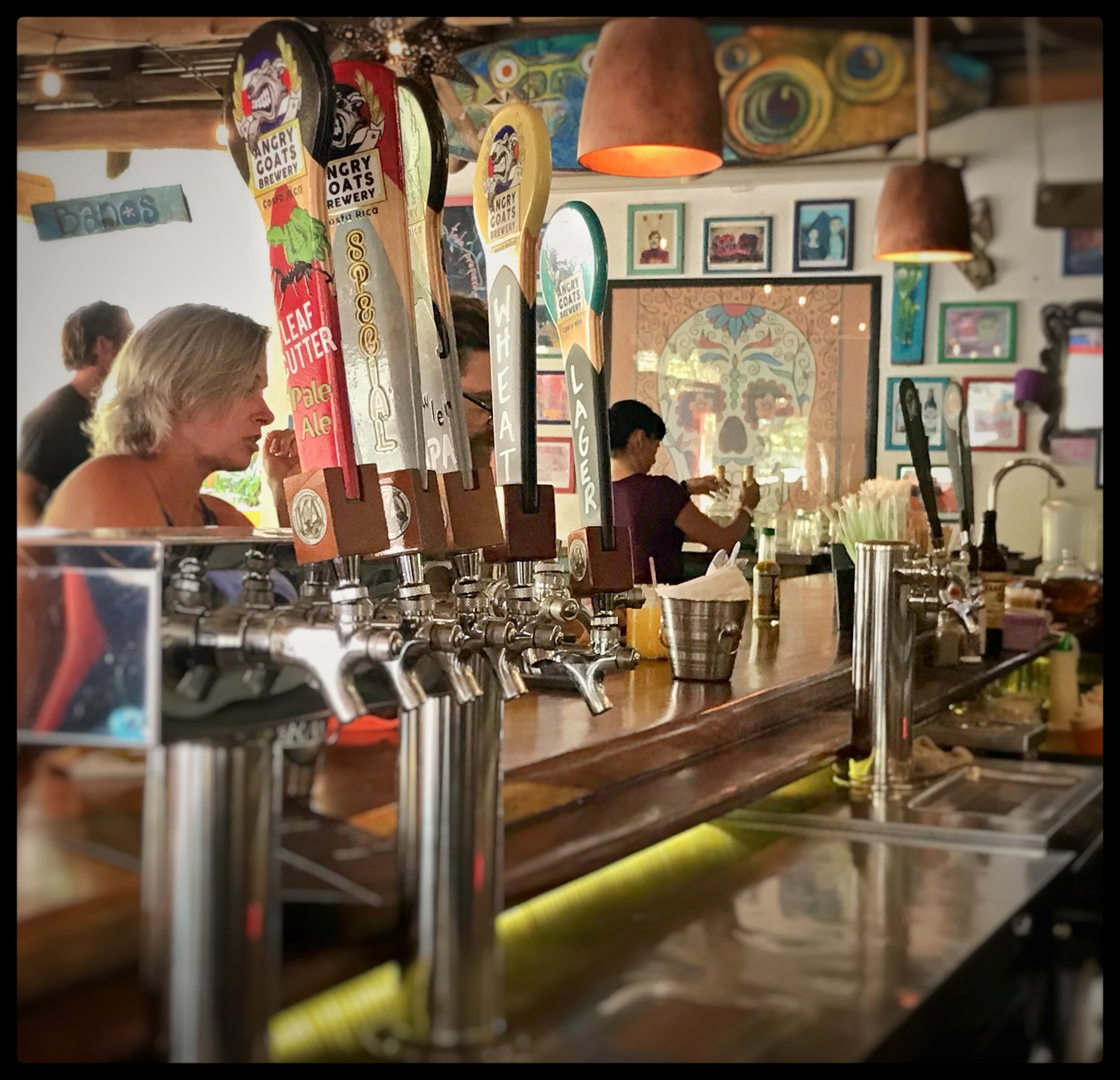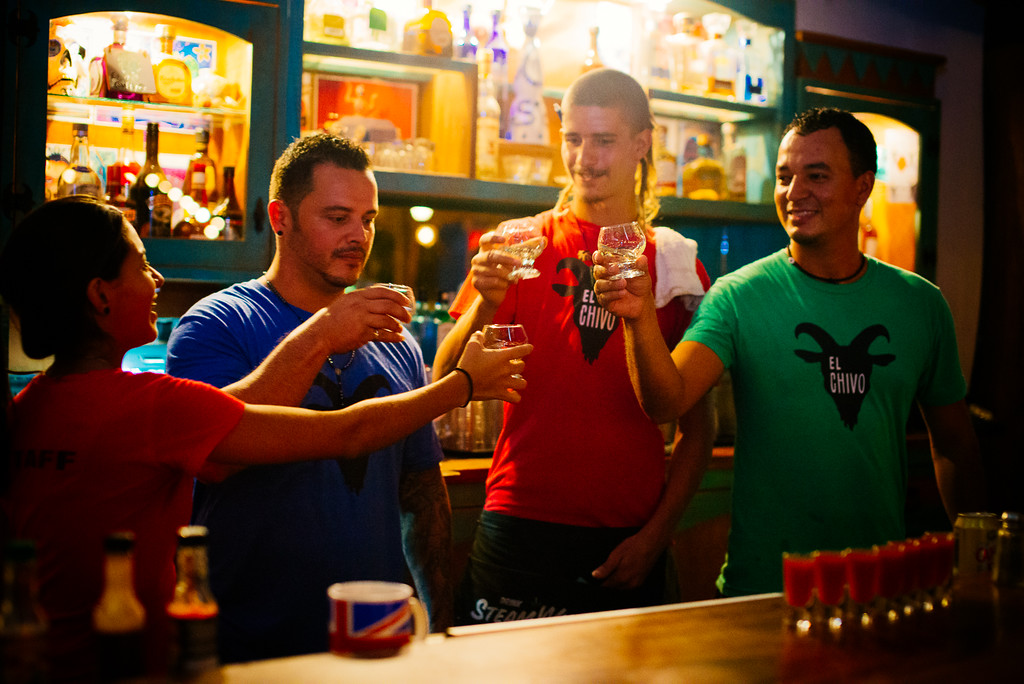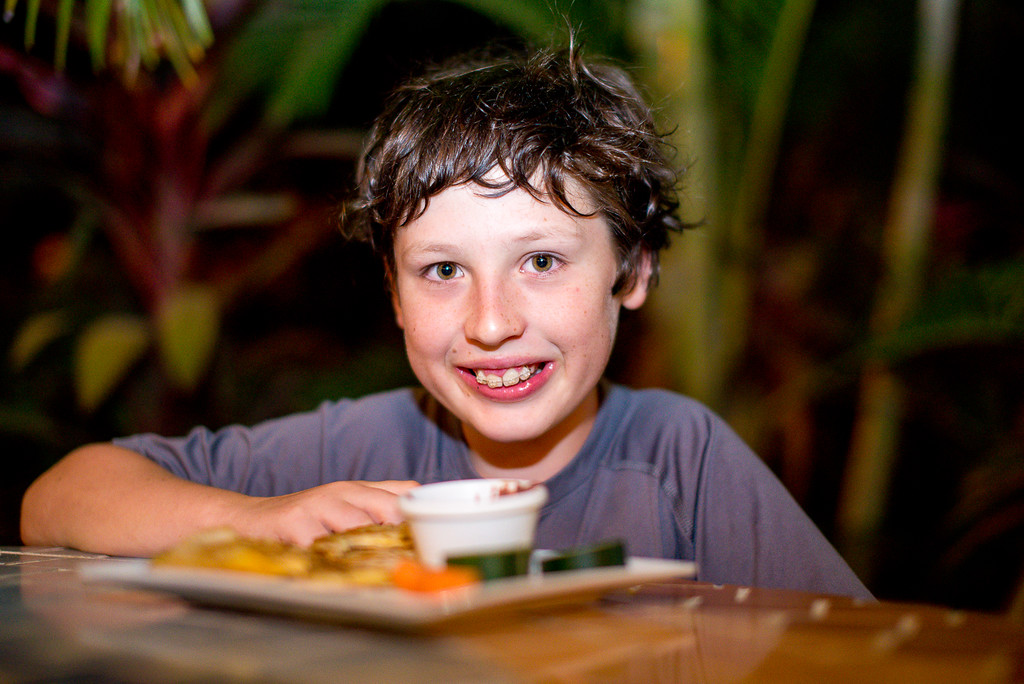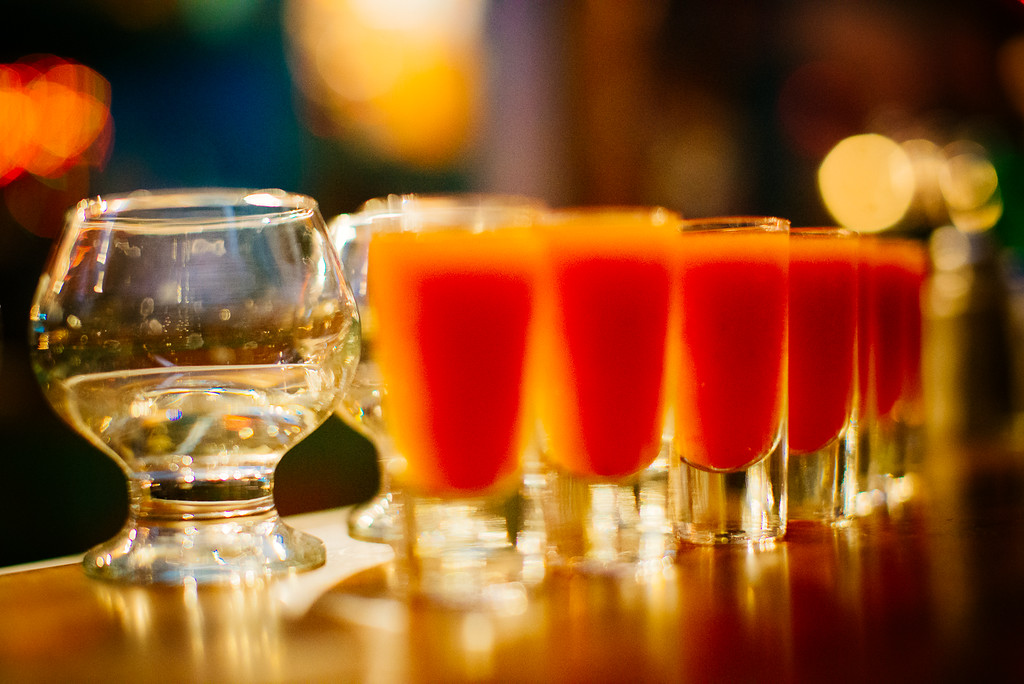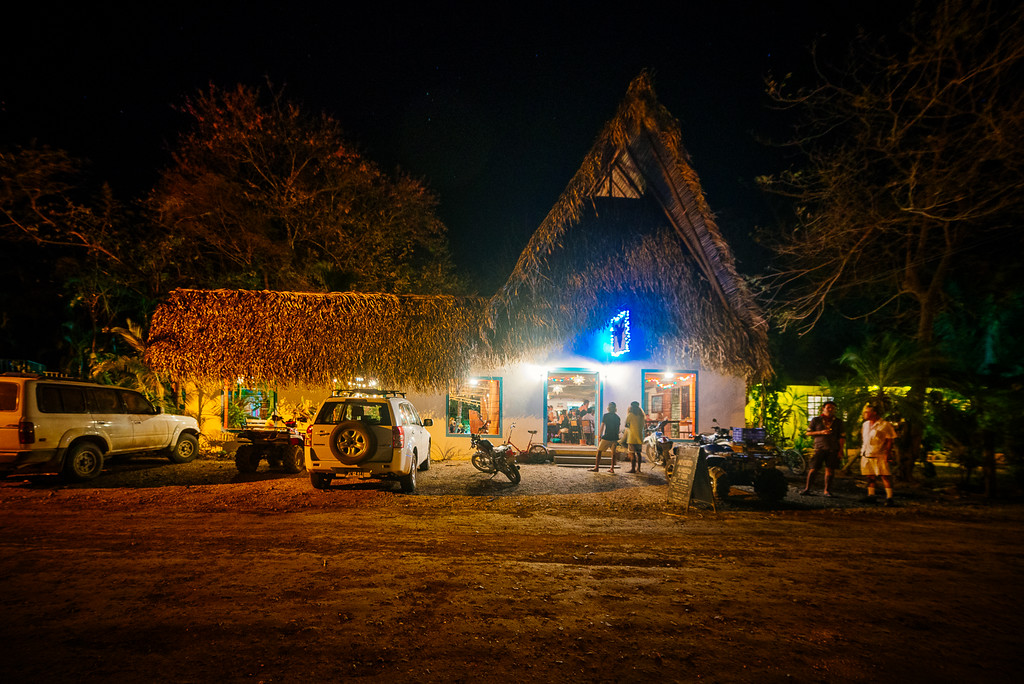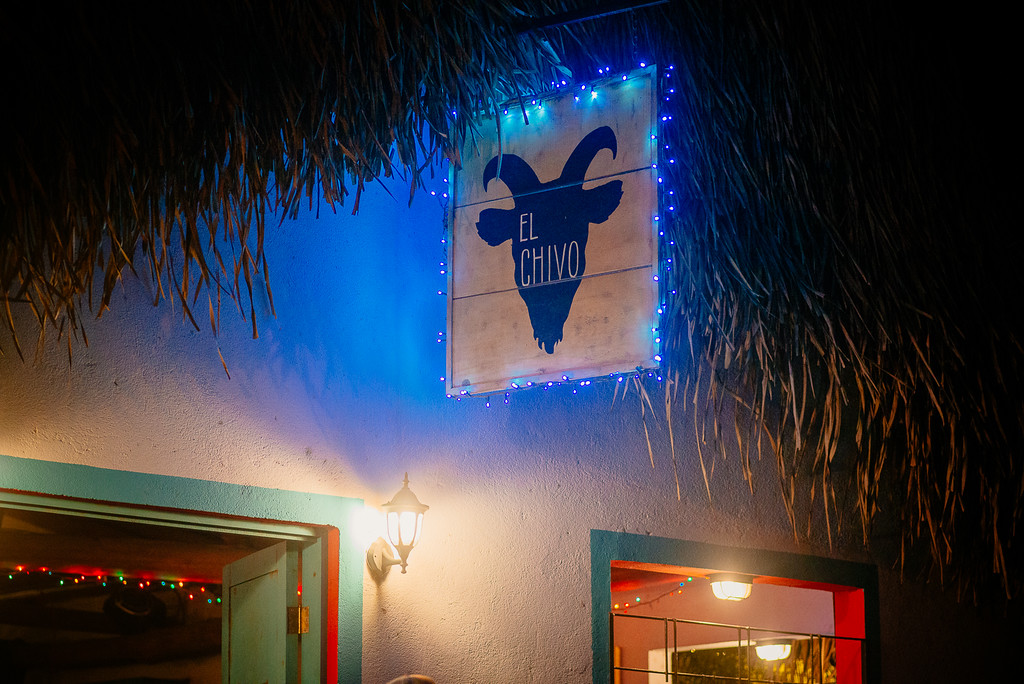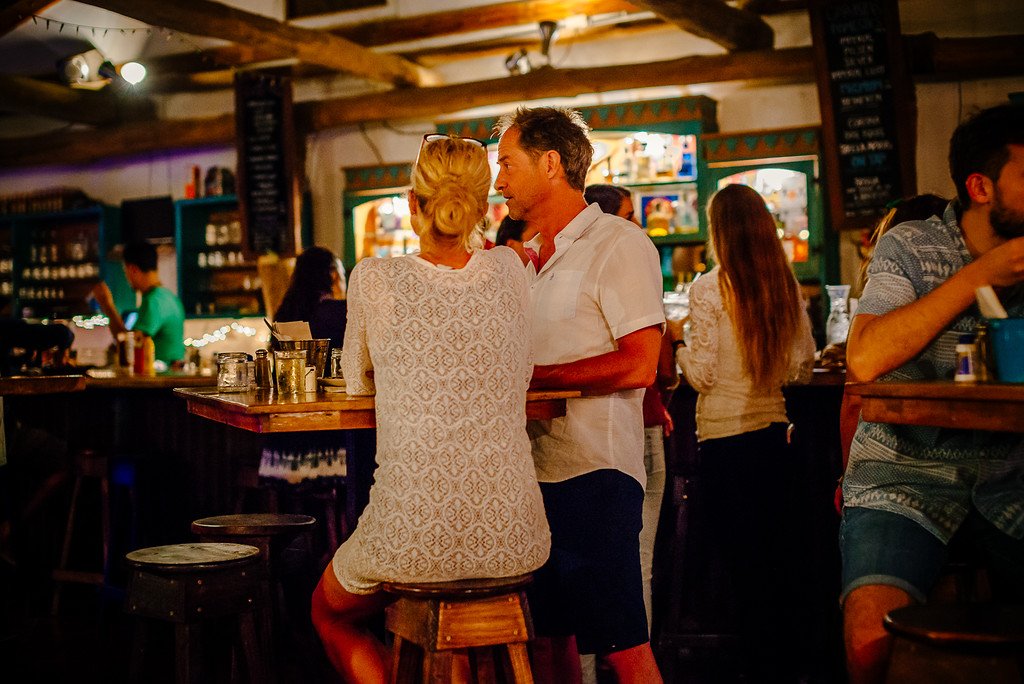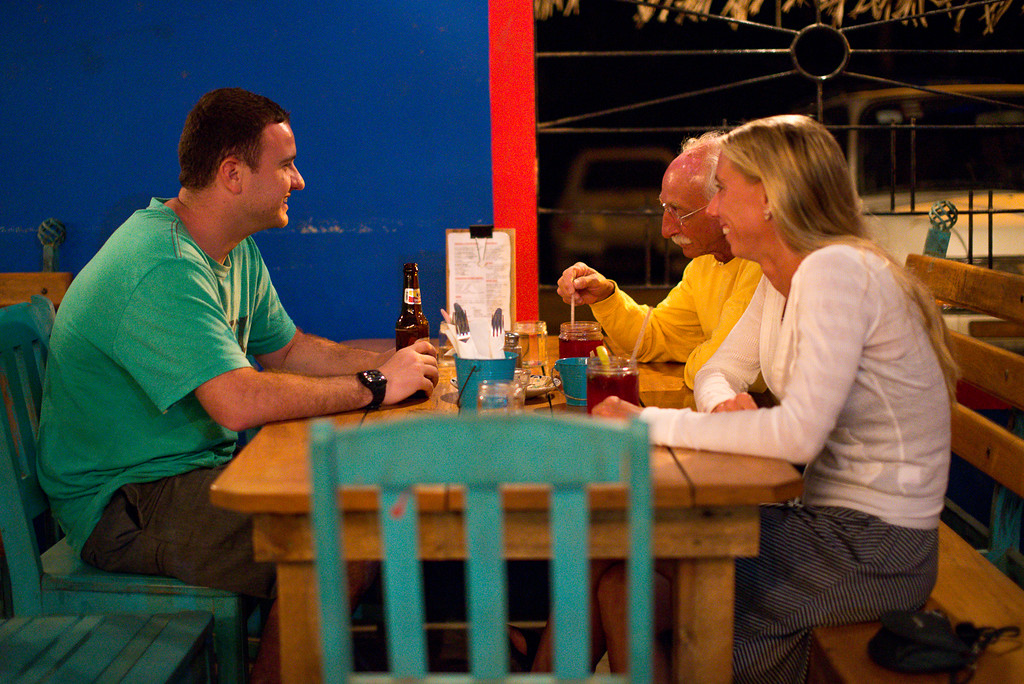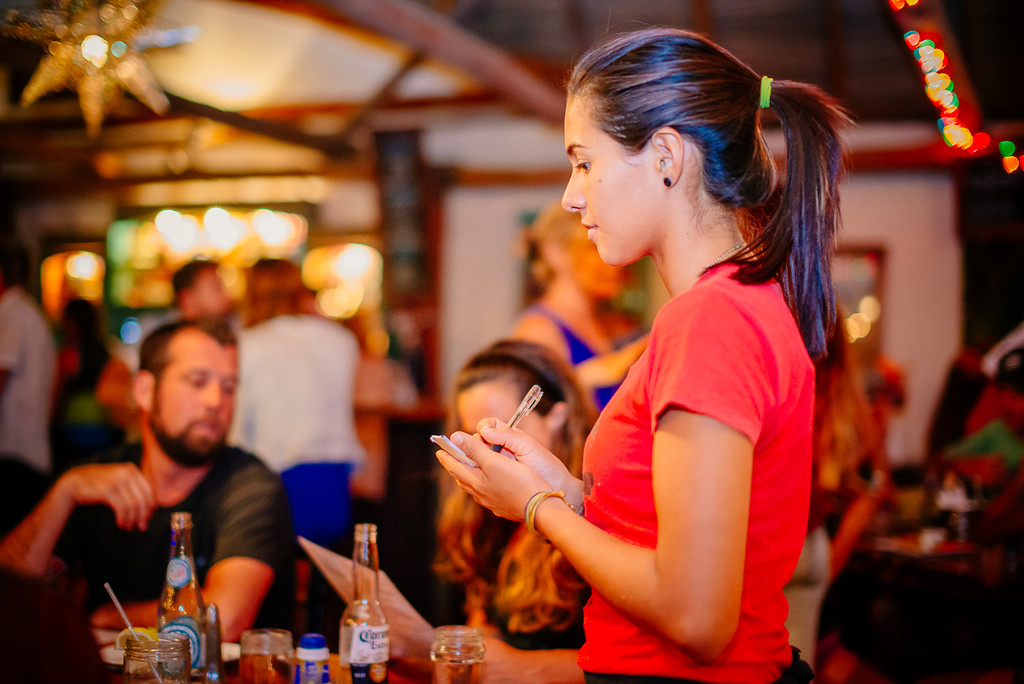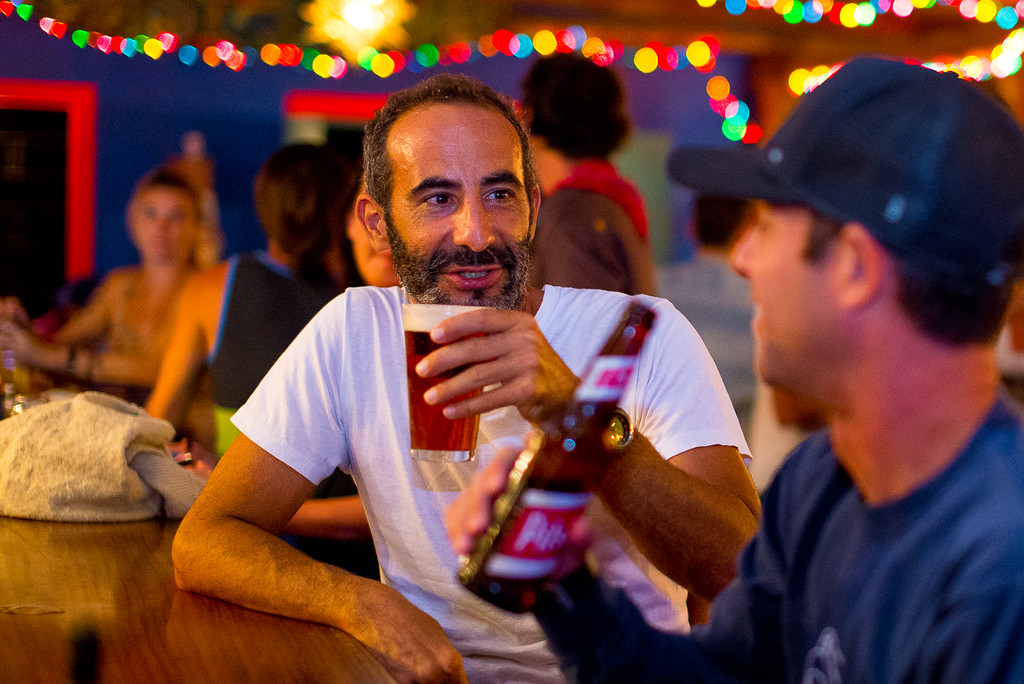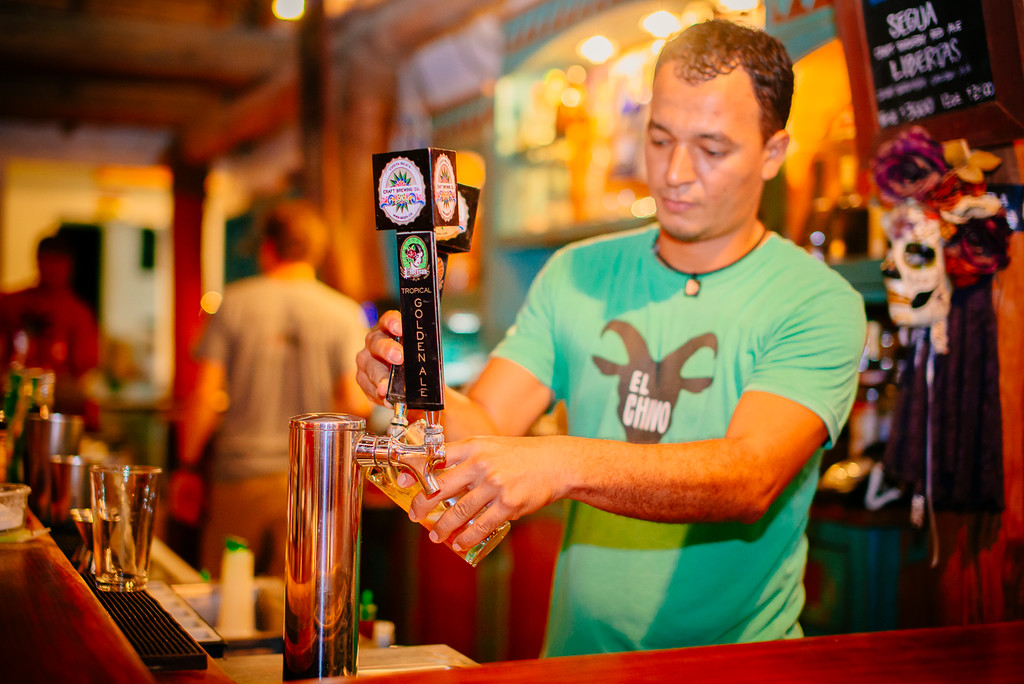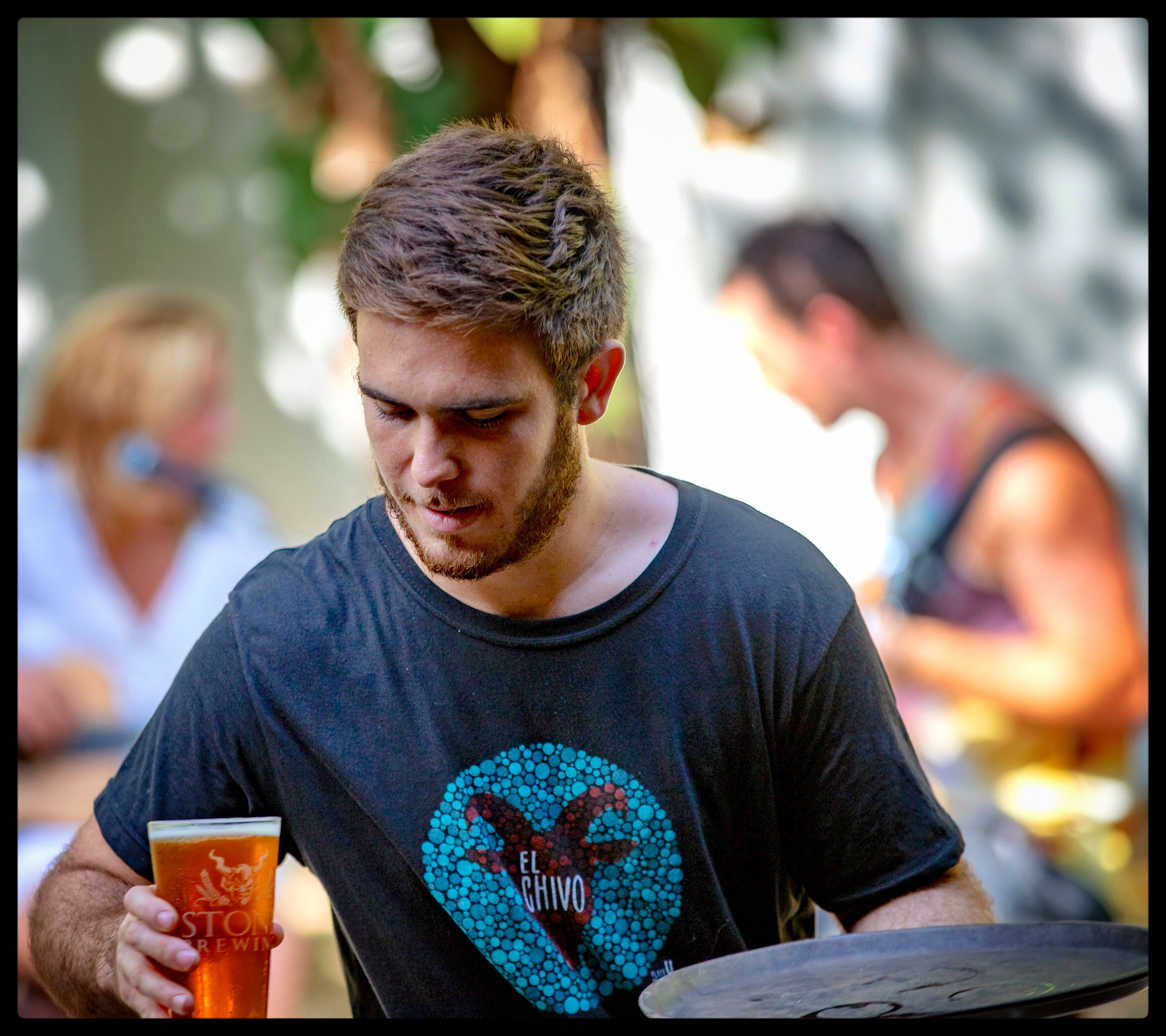 The Legend of El Chivo
To everyone in the village, he was simply known as "The Kid". There were loads of other kids skittering about, but he was "The" Kid. One time, as the older villagers tell it, a little gaffer was stuck way up a tree. (Stupid little guy but, what are you gonna' do?) Being possessed of a benevolent and caring temperament, as well as otherworldly leaping skills, The Kid jumped up to help. One bound, and the tyke was down. Life was like that. Simpler times. And so it carried on. Quiet. Dusty. Lotta' the same. But things were getting more complicated. The Kid was growing.
He discovered Santo and the luchadora, and became enamoured of his battles with the Blue Demon. Seemed a good pattern for a life, so The Kid became a 'good guy'. Even got a silver mask and some prized argent underwear. And as it also will, the world was changing too. There were rumours about.
One hot night, rumours were made manifest. Out pops this chupacabra! Menacing. Malevolent. Bent on conquest. The villagers feared, but The Kid was up to it. Inspired, he pulled on his mask, horns bursting through the top, and became 'El Chivo', The Glorious Goat! El Chivo knew chupacabras preferred goats but this was one goat that was not about to be "preferred" by any monster.
So he up and whupped him. (It was sorta' messy so I won't go into details but it involved a lot of jumping.) Carried that chupie's tail with him for about a month until it began to attract too many flies. (Ditched it somewheres, I dunno' where.) And the name 'El Chivo' became known and respected as far away as Copenhagen – and most points in between. Rumour has it, Frida Kahlo nearly convinced Diego Rivera to paint a mural depicting the legend.
Life settled back and over time, he learned a lot from the many visitors to the village. About tequila, yoga, surfing, how to make the best burritos, and an interesting little game called crokinole. Useful stuff 'n such. Now as for El Chivo himself? He ain't here presently, but you can ask after him. While you're at it, have a cold one and a bite over a game. Never know, he might show. For now, this particular El Chivo will be right here.
PRESS
Blog Posts from happy customers
How to do spring break like a grown up in Vogue online
http://www.vogue.com/13418257/travel-adult-spring-break-destination-ideas/
Tale of Two Tings http://thetaleoftwotings.com/2015/12/our-life-in-playa-pelada-nosara/